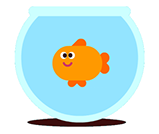 Live Online Training & Covid-19 Tuition
"I PRACTICE SOCIAL ISOLATION"
If you would like Live tuition without leaving your home or office we can help.
Perhaps your have attended a previous course and have not had the time to practice - maybe you would like a refresher.
Or, if due to the COVID-19 situation you are remaining at home, then remote tuition is a practical alternative.
Your tuition and creativity do not have to stop just because you are remaining at home
You can stay in the comfort and safely of your home and still boost your learning by booking a live session with one of our tutors. As an example, you could learn how to get the most from your camera and/or get up to speed with the important skills of photography or even learn how to edit your photos with Adobe Lightroom, Photoshop/Elements or Affinity Photo. There are various choices........
You can choose a 1 hour session if you just need a refresher or have some specific areas you want to cover.
For more detailed tuition you might prefer a 1-to-1 Half day or Full day option.

To find out more or check dates.....
Simply email over a few details about your current situation, which camera you use and what you would like to learn.
Then either myself or one of my colleagues will be in touch promptly with options, suggestions and any further info as needed.....
Thank you and stay safe....
Mark (senior tutor)